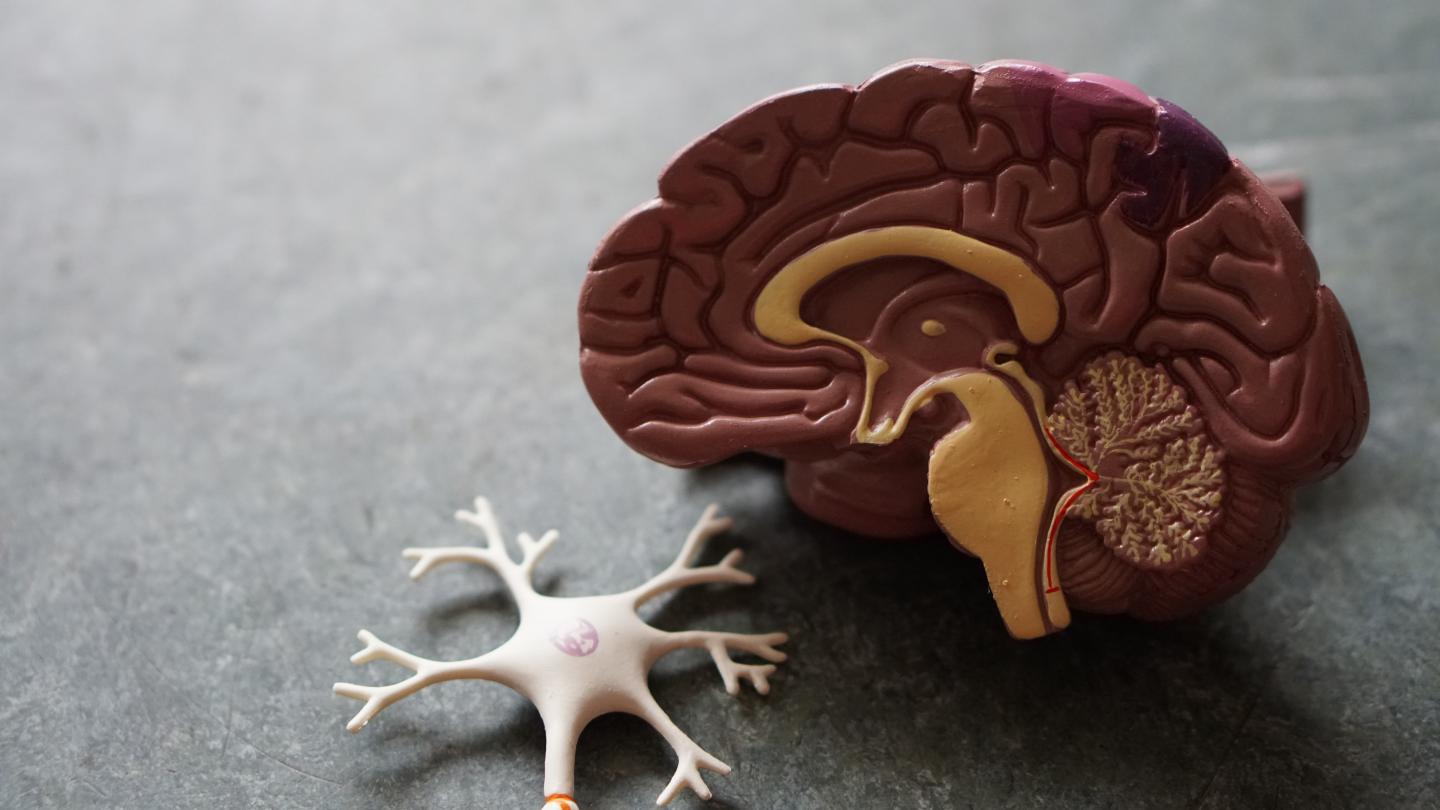 The Greater New York Hospital Association introduced Project Guardianship (PG) to Dr. Jaclyn Ghamar when she was exploring options for a complex case of hers. PG was inspired by Dr. Ghamar's work and her experience coaching family guardians to be more effective and skillful with their loved ones by using a whole person perspective rather than an illness perspective. As a licensed psychologist, Dr. Ghamar sees patients who present with a host of complicated psychiatric issues, similar to what PG often sees in our client community. Dr. Ghamar's commitment to person-centered care and keeping individuals with differing disabilities in the community resonated with Project Guardianship's mission. We wanted to learn more about Dr. Ghamar's experience with the guardianship system as a mental health professional. The conversation below is a result of the mutual respect we have for each other's work. Interviews such as these improve our perspective and inform our goals moving forward. If you have questions, comments or feedback about this interview, we encourage you to reach out to aiafrate@nycourts.gov. To learn more about Dr. Ghamar's work, visit her website at https://jaclynghamar.com/. Thank you for reading.   
"I've helped coach a few guardians (family members of the person in need) to be more effective and skillful with their loved ones; encouraging the whole person perspective rather than that of an illness perspective. I believe that guardianship, when handled appropriately can be life-altering and in some cases, life-saving. I would love to be a part of any efforts toward systemically changing the nature of guardianship such that proper training, education, and checks and balances are ensured." Dr. Jaclyn Ghamar
Amy Iafrate 
I guess we will start off with a brief introduction and how you started in your field of work as a psychologist.  
Dr. Ghamar  
I kind of always knew I wanted to be a psychologist, and I was very interested in forensic psych from a young age. I received a Master's degree in Forensic Psychology and I love the legal aspect of my work. When I was finishing my Doctoral program, I did a lot of work with individuals with disabilities. There is something similar working with people with developmental disabilities and complex psychiatric issues, whereby your greatest strength is your level of compassion. You need to have very explicit recommendations, expectations, and consequences. And that's sort of where I am now. I have my own practice. I love it. I no longer have an office. With a lot of my clients, when we do meet, we meet in the community so that we can do more community-based work, which is oftentimes what they struggle with the most. The work that needs to be done outside of the therapy session, like: how to live in the world as an adult with a mental illness. 
Amy Iafrate  
Your background in forensic psychology is so unique. Is there a specific kind of skill set that it gave you in working with your client populations?  
Dr. Ghamar  
It helped me frame my work like a detective. You're putting pieces of a puzzle together, but you're not sure what the pieces are, and you're not sure if they're going to fit. So, you're looking at the big picture, but also the very minor details to get the whole story. And I think it helped me understand the importance of patterns of behavior to predict behavior, and to also predict responses. History is the best predictor of future behavior. That being said, with a lot of my clients, once I understand a little bit more about their background and their previous crises, I'm better equipped to understand what leads to a crisis. It also helps my clients better understand the red flags and the things that we have to be mindful of so that we don't get there again. And of course, my forensic background helps me know what legal options are out there.  
Amy Iafrate  
Mm-hmm. Yes, I think that's how we're linked to you, right?   
Dr. Ghamar  
Yes, there was this super complex case and this case inspires me almost every day, and it's just a case that doesn't fit right. There's a lot of outliers involved in the case, and putting the puzzle together was really difficult. Guardianship was not something that was the right solution for a variety of reasons, but this is somebody that I personally feel the system is failing. And that's how I found you guys, because I wanted to consult to see, what else can we do here?  
Amy Iafrate  
I notice that on your website you use terms like "trust" and "collaboration", and as you may know we similarly like to use person-centered care with our client communities. How would you say that kind of care drives positive outcomes with your clients and creates a successful partnership between you?  
Dr. Ghamar  
I think "partnership" is the keyword. To partner with somebody, you have to trust them. And a lot of people will come to me completely jaded about their experience with the mental health system or with the legal system, just doubtful, but also fearful. The first goal that I have with all of my clients is to build trust. We might not talk about goals or anything like that for a little while until they feel comfortable doing so. Because once they have that openness, then the magic can happen, but without that openness, it's going to feel like every other professional they've seen before. It's going to be like me telling them what to do and that never works. They're going to feel forced into treatment, and that's never going to have a good outcome. So trust is really important to have. We create a safety net, so if something happens they can fall back on the relationship they have with me and know that I can catch them.  
Amy Iafrate  
What has been your experience with guardianship? Have you seen it work well? And if so, how can it enhance outcomes in your work with clients and their families?  
Dr. Ghamar  
I have had really positive and really negative experiences with guardianship, which is tricky because in some ways it's so black and white. I haven't really seen so much of a middle ground. I think to start off people really have no idea what guardianship is. I think this is a major problem. Families will say "Oh well, we'll just get a guardian and my loved one will be forced to get treatment." But that's not how any of this works. So I think when I'm meeting with parents and individuals, it's important to figure out what the goal is. Is the goal to get them mental health treatment? Guardianship is not the answer. Is the goal to have somebody to be more boots on the ground to help them move, or help them manage their money, or help them problem solve day-to-day things. Sure, then guardianship might be a really good thing. But the goal of the guardianship is really important. I think it's also important to know that guardianship doesn't have to be permanent.  
Amy Iafrate  
Right.  
In a case where the guardian is not a family member, I think it's helpful to have the family kind of step back so that the guardian can be more of the boots on the ground so that families and loved ones can work on healing their relationships.
Dr. Ghamar  
I think a lot of people view guardianship as "well if I do this now then it's going to be like this forever." And no, it doesn't have to be. I don't necessarily want these situations to last forever. With guardianship, in terms of the successes I've seen, there's a road to recovery. Guardianship helps when there's someone advocating for the individual's care, when there's someone to share pertinent information with when the individual gets hospitalized or is seeing a new provider, when there's somebody to encourage appropriate treatment and to coordinate it. When there's somebody to help them financially. Their bills are paid. They can help manage the living situation. And I think that's really important.  
In a case where the guardian is not a family member, I think it's helpful to have the family kind of step back so that the guardian can be more of the boots on the ground so that families and loved ones can work on healing their relationships. Because often, from my experience, when a case gets to the point of guardianship, because of the nature of the individual's pathology and because of the family's distress, they're usually at odds quite a bit, and there's a lot of healing that needs to happen.  
Amy Iafrate  
Yeah, that's really a nice way to frame it, that guardianship gives space for that kind of healing. 
 Dr. Ghamar  
Ultimately, you want your loved ones to be safe, but you also want them back in the family. And oftentimes both things can't occur at the same time.  
Amy Iafrate  
Yeah. Exactly. I think a lot of what we're trying to do in the next year also is dissecting people's misconceptions about guardianship. And many have this idea that you can control an adult person and force treatment for their mental health issues with a guardian, but it's just not the case, and shouldn't be an option.  
Dr. Ghamar  
Right. And I think Britney Spears is sort of an interesting example of how this is playing out because even the way that it gets reported is very black and white sometimes, and I question, did this actually happen? And I know that California's laws are different from New York, and I obviously don't know the extent of her conservatorship, but I think people are very compelled to listen to her feedback, but I imagine that at some point she may have really needed that help. It makes you wonder what people are taking away from guardianship in the media.  
Amy Iafrate  
Yeah, there's opposing ideologies, and there's no space for nuance in the conversation. Just to be that voice of nuance I think will be helpful for the public.  
Dr. Ghamar  
Absolutely.  
Amy Iafrate  
My last question is; what would you like to see change in the guardianship system from your perspective?  
Dr. Ghamar  
I think there needs to be a lot of change and I don't imagine any of it is going to happen all at once. Change needs to be made from the top down. Judges decide whether somebody needs a guardian and judges aren't clinicians, and I don't know whether they're collaborating with a neutral third party that's not the court-appointed reviewer. I think there needs to be ongoing training for judges about mental health; medications; risk assessment; but they should also have the option to consult with a third party in the mental health system that is not involved in the case, just to kind of review the paperwork and say, OK, based on this evidence, this is what I would worry about.  
I also think there needs to be more intensive and ongoing training of guardians. People are so complex and what you do for one person is not what you're going to do for another. There's not necessarily a handbook on how to do this, but there needs to be some way to give recommendations of how to handle certain situations or specific disorders.   
Amy Iafrate  
Yeah. I think that's why we are a proponent of the nonprofit agency guardianship service delivery model because you have different people who can play different roles for a client and really provide that person-centered care, individualized to what they need. We also prefer to see arrangements where a loved one is the lay guardian, but know there is not enough training or support for lay guardians despite the substantial responsibilities of the role.  
Dr. Ghamar  
Right. I think it's so important. I also think there needs to be more oversight of guardians. I would also say there needs to be better pay and incentives for guardians. If you don't have that inherent investment in the individual, my worry is that the desire to consistently push and help this person and engage this person who might be so resistant, eventually is just going to go away. So where is the incentive to keep going and caring?  
And I think the last piece is that there needs to be more education about guardianship to the public. There are, just like we said, so many misconstrued ideas of what guardianship can and cannot do. We need to teach people that it's not the end all, be all, and that there are other options before we get to the point of guardianship. Ultimately, you want the person to be in the least restrictive environment. If there's a way to avoid guardianship, avoid it. 
Amy Iafrate  
Yeah. We're in total agreement with all of your recommendations. And until someone has a personal experience with a loved one, it can unfortunately be out of sight, out of mind.   
Dr. Ghamar  
Right. Ultimately that means that somebody has to suffer in order to get the attention that it needs, which is upsetting.  
Amy Iafrate  
Completely. I know we hope with our policy agenda coming out soon, we will be able to tackle a lot of the issues that you brought up. But I think we're on the same page.