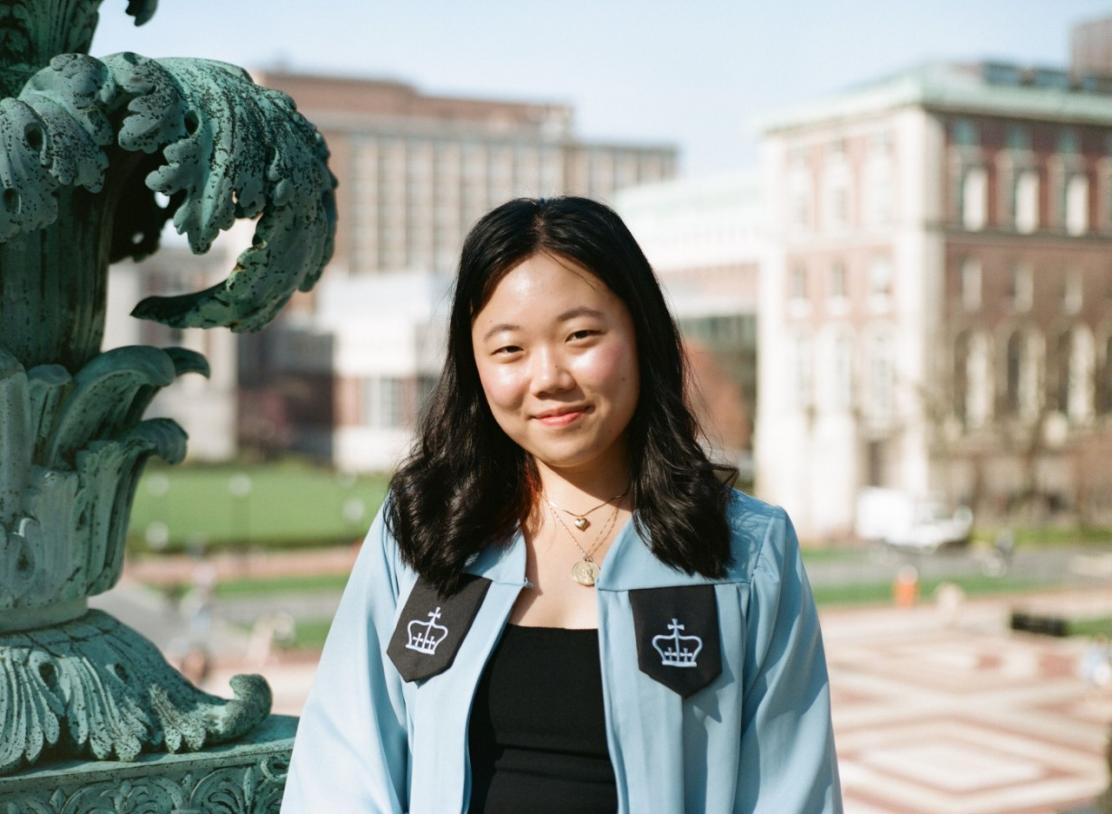 Sophie Lee joined Project Guardianship for the second consecutive summer this year as our Policy and Communications Intern. She assisted both our Director of Policy and Advocacy and Communications Associate with drafting memos, performing research, and creating original media for our social channels. We interviewed Sophie in advance of her last day with PG before leaving for Law School. 
Q: How has your internship at Project Guardianship helped to further your educational and career plans? 
A: I grew up in the Pacific Northwest and came to New York City for college. In May of this year, I graduated from Columbia with a degree in History and Creative Writing. This Fall, I will be moving across the country once again to attend USC Gould School of Law as part of the Honors Scholars Program. This summer is my second seasonal internship with PG; both have focused on a combination of legal research and communications projects.  
My work with PG has helped me to hone my research and writing skills and to practice applying them to real-world issues. The organization has also granted me a wonderful opportunity to learn about various legal careers, and about the legislative landscape as it pertains to the guardianship system and care for the aging.  
Q: Can you share something you've learned; whether a technical skill, or something about guardianship in general? 
A: Last summer, I wrote a piece for Project Guardianship's blog on the Britney Spears conservatorship case, which was featured heavily in the news at the time. This summer, I focused on researching and writing detailed memos on specific topics, such as Karilyn's Law and mandated reporting of elder abuse. I feel that this work has developed my ability to process, synthesize, and apply information from legal documents. I also feel that I gained a good amount of general knowledge about the guardianship system both in New York and nationwide, and a working technical vocabulary of related topics. 
Q: What are your main takeaways from the internship experience? 
A: I feel very grateful towards PG for allowing me an opportunity to grow within the organization, to learn from some amazing professionals, and for granting me a good amount of individualism and leeway to personalize the internship experience. It was incredibly inspiring to see how passionate PG team members are about achieving their goals, helping their clients, and educating on a complex issue. Even in a remote work environment, I was able to feel like I was working towards a greater cause and that there were extremely motivated and intelligent people to guide and support my work. As a rising 1L (1st year law student), it motivates and moves me to see how those in the nonprofit space are utilizing their multidisciplinary education and diverse skillsets to make a difference in the world. 
Q: What impact did the organization have on you, and vice versa?  
A: I hope the work done during my internship can help the organization, if even in just a small way. Having observed social media trends quite a bit throughout the past years, I have since realized that a single post on the right person's phone screen can make a difference in their life. In the "real world," I have had great conversations with friends and family about the work I am doing, which can broaden the perspectives of all parties involved. I have already seen some of the ways in which my experience with PG improves my ability to perform research and write succinctly, having returned after last summer. I hope PG takes that as a compliment and a testament to the incredible experience they provided me as well as the amazing work they do. 
Q: What are you leaving the internship experience having gained?  
A: My work with Project Guardianship has led me to reflect on how guardianship-related issues have impacted those in my life. Prior to my work with PG, I did not give any thought to the importance of advanced planning for older adults or the ways in which all adults should be aware of the resources and challenges that can help or hinder the aging process. My grandmother has been a powerful and constant inspiration throughout my life, but she will soon need to reconcile with the reality of losing the ability to drive, exercise, or even cook in the same way that she used to. Witnessing her experience of aging in tandem with the knowledge gained from the research I have been performing for PG has given me so much empathy for the complexities of aging.  
My perspectives on guardianship and aging in general have been altered to become more three-dimensional and open to adjustment. I now understand that each person's experience is truly their own; conversations surrounding older adults or end-of-life care should acknowledge individuality and prioritize personal autonomy. I am also inspired to check my own biases about ageism and feel emboldened to call out instances of age discrimination. There is no reason that such a prominent and diverse demographic group should live without equity in our society. I feel very grateful for Project Guardianship for allowing me the opportunity to work and learn within the organization, as well as for all the excellent and important work they do.